COMMUNITY
Giving is a part of our mission statement. As much as we are able, our small yet important philanthropy will continue to be a part of what we at World's Best Carrot Cake will always take pride in.

Each year World's Best Carrot Cake makes donations to such local non-profits as Meals On Wheels, ABCCM, Council on Aging, the Asheville City Schools Fund, Mountain Biz Auction, the North Carolina Stage Company, Asheville Pridefest, the Appalachian Trail Conservancy, Town of Woodfin projects and programs and others.
CARROT HEART PROJECT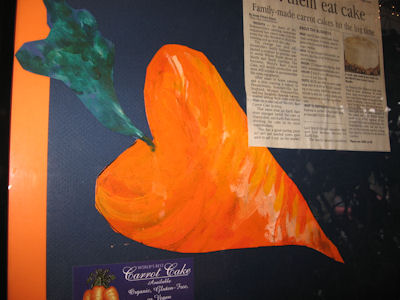 At World's Best Carrot Cake we are committed to being active in our community, as well as giving back. We have developed a program with Asheville homeless shelters to donate cupcakes or a birthday cake to celebrate the birthday of all the children at the shelter that are born in that month. So far, many smiling faces! This program is in its infancy, but as we grow we hope to make this program national, working with other bakeries so that children can enjoy their birthday with a delicious cake.