"Oh my god, this is the best coffee cake I've ever had! I can't wait to get it in Greenville!"
Kate
Greenville, SC
"Forget the carrot cakes, just sell this gluten free coffee cake! It's fantastic!"
Piper W.
Mars Hill, NC
WORLD'S BEST GLUTEN FREE COFFEE CAKE
Our special family recipe is now available! This coffee cake is loaded with butter, pecans and cinnamon: the perfect breakfast coffee cake to have any morning with fresh brewed coffee or a big icy glass of milk. We make our World's Best Coffee Cake with sour cream which adds a special creaminess in contrast to the brown sugar and pecan crumble that is baked between each layer and on top.
This World's Best Coffee Cake is another gluten free best recipe from World's Best Carrot Cake.
Call our Cakery at (828) 658-2738 to order.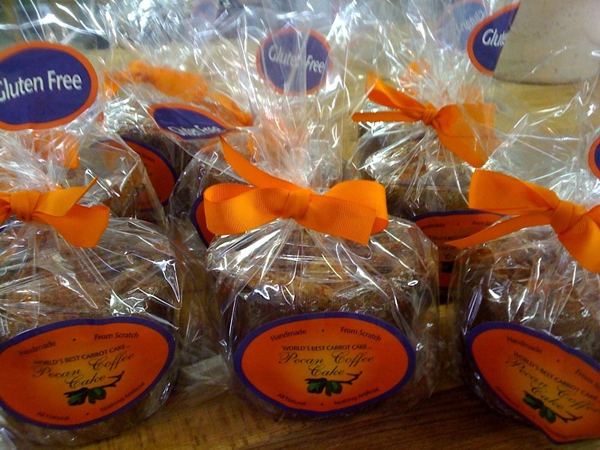 Our cakes are made in a kitchen which processes ingredients that contain
protein derived from milk, eggs, tree nuts, peanuts, wheat or soybeans.