"The carrot cake was so good that I lied, and told my boyfriend and the guests I baked it!!!!! They gave me a standing ovation, which really belongs to you! Thank you so much… your cake was a labor of love. I'll call you the next time I get the "urge" to bake."
Donna
Brooklyn, NY
"My friend absolutely loved the presentation and the cake!! Thanks for making this so special for her."
Shariq
"I got your cake today and it is very good… I was a chef/caterer for 27 years and I know good food."
Richard B.
Fort Lupton, CO
WHO WE ARE
World's Best Carrot Cake is a family owned and operated cakery, founded with one single recipe passed down from our grandmother Juanita years ago. Comprised of simple, pure, quality ingredients, this one recipe has brought our family together again and again – birthdays, graduations, weddings, and anniversaries have all been celebrated with this carrot cake, and it has become our baking calling card.
We take pride in our family business and are overjoyed that both our daughters, our son and one of our sons-in-law help us run our company, and that both grandmothers are in the cakery almost daily. We believe fresh, organic, wholesome food is great for the soul and great for the world, and it is our most sincere hope that World's Best Carrot Cake becomes a part of your family's tradition with food as well!
Avi and Morgan Sommerville
| | |
| --- | --- |
| Avi & Morgan | Avi's Mom, Avi and Hannah |
| | |
| --- | --- |
| | Hannah & Jason |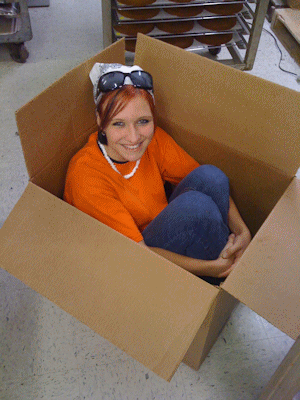 Heather, Our Production Manager, Taking a Break!